Tierra de Sueños is committed to running an ecotourism business in Costa Rica that is socially and environmentally responsible.
In building the bungalows, the property was left lush and many cautions were taken to cut down as few trees as possible. In fact, some of the bungalows have a tree going right up through the roof!
Local products were used when building and the furnishings were made by Costa Rican craftsmen.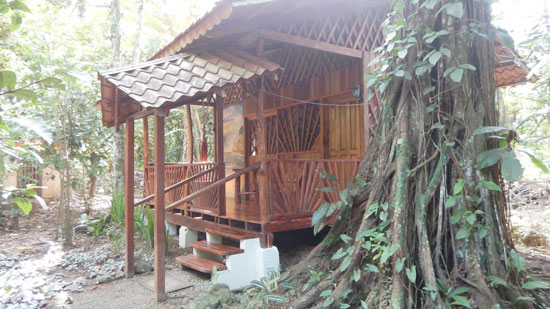 In the spirit of ecotourism, Tierra de Sueños employs locals to support the local economy and population. We are continually working on re-growth projects by planting important native species of hard wood trees as well as many fruit trees. We recently planted a kasha tree and almendra del monte, both of which are used heavily in building and have been depleted as a result.
We have over 20 different fruit trees growing on site including papaya, starfruit, guanabana, banana, lime, orange, mandarine lime, cacao, avocado, biriba, mangosteen, peanut butter fruit, araza and more.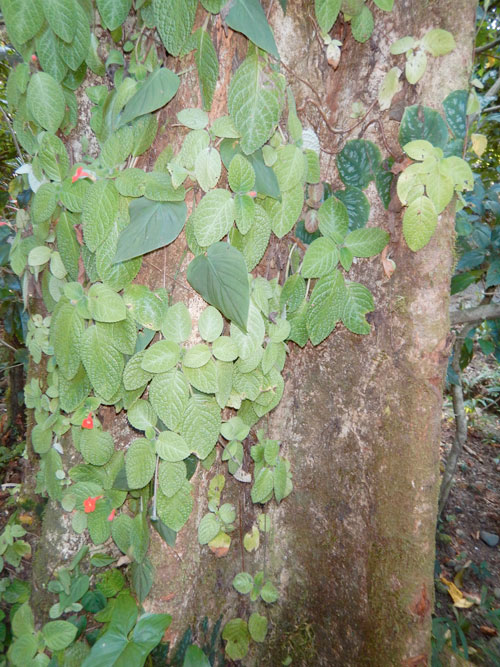 Ecotourists enjoy the natural setting here in Costa Rica
not only because of the greenness of our property but all the wildlife it is home to!
We have been testing our gardening skills and harvesting eggplant, peppers, basil, cilantro, lemongrass, peas and many other fruits and vegetables that will grow in a tropical environment. We compost extensively and use bio-degratable disinfectants whenever possible.
We have natural spring water and encourage guests to fill up water bottles in order to cut down on plastic waste. We change linens once a week or upon guest's request in an effort to conserve water and energy.
Don't hesitate to ask us some of the ways visitors can enjoy ecotourism here in Costa Rica, help support positive growth of the local economy and reduce waste and energy consumption.