The Location
The Tierra de Suenos Lodge & Wellness Center is located in Playa Chiquita, Costa Rica. A serene and lush jungle hideaway on the Caribbean coast of Costa Rica.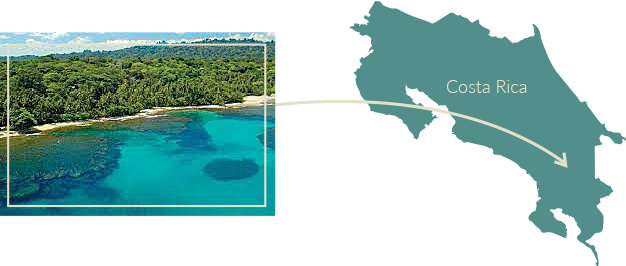 Our resort sits between the pristine Costa Rican beaches of Playa Chiquita and spectacular rainforest. For many others looking to experience ecotourism Costa Rica has been their top choice.
It is our true belief that when inner balance comes together we Thrive!

Our Symbiosis Wellness and Yoga Retreats
have been carefully designed to facilitate in each client's inward journey towards optimal functioning and
health through the symbiotic balance of mind, body, and spirit.
Enjoy a Grounding & Balancing Eco-Tourism Stay at Tierra
Tierra de Suenos Lodge & Wellness Center has firmly established themselves as a leader in ecotourism and healthy living.
We offer cozy bungalows nestled in exotic tropical gardens.

Ecotourism Facilities
We have 7 gorgeous hardwood ecotourism minded Costa Rican bungalows that are set into the lush nature scape of our property.
Each ecotourist-minded bungalow has a different theme expressed in the hand carved wood, tile mosaics, painted murals, and artistic details.
Tierra is a full wellness center
your stay will mean you can not only have a relaxing vacation but one where you can
Things you can do during your stay
Puerto Viejo Ecotourism Tours
There is a huge variety of things to do in the area. Some of our favorites are listed below.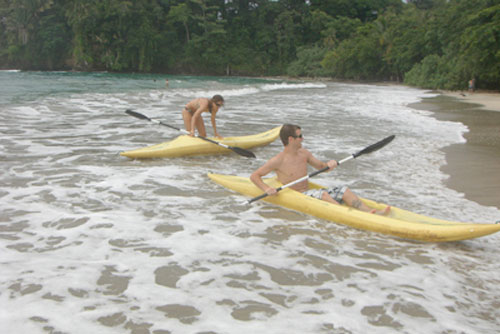 Kayaking Rental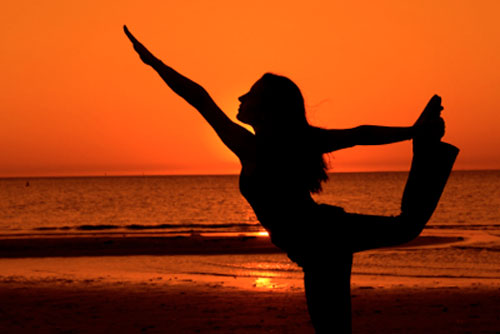 Yoga Lessons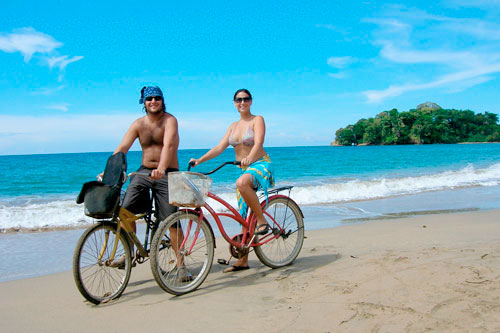 Bike Rental
Your stay will be a true jungle & beach experience
relaxing, revitalizing, and refreshing.