Tierra de Sueños is an ecotourism paradise
located in the beach community of Playa Chiquita, 6 kilometers south of Puerto Viejo, on the southern Caribbean coast of Costa Rica.
Playa Chiquita is an international neighborhood that celebrates ecotourism, nature and diversity. Some of our neighbors include several delicious restaurants, the Yoga center next door, two specialty grocers, a holistic guidance center and a massage specialist.
Our bungalows are just a five minute walk to one of the most beautiful beaches on the coast of Costa Rica. After walking down a nature trail across the road, you will find the unspoiled Playa Chiquita with reefs for snorkeling, palm tree covers for shady lounging and, depending on the time of year, either waves for surfing or the calmest waters for swimming.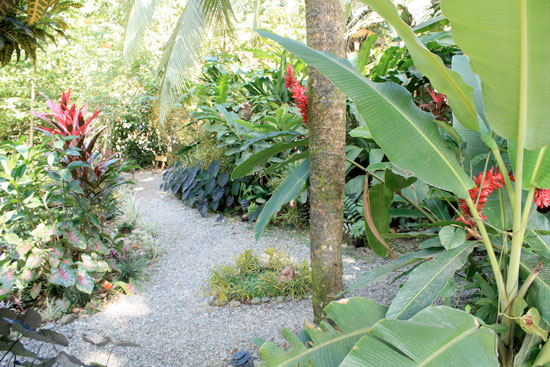 Playa Chiquita, Costa Rica is the best of both worlds because it is so easy to be a part of the lively Puerto Viejo scene yet far enough away to enjoy a peaceful ecotourism sanctuary where often the only sounds you'll hear are those of the jungle.
Puerto Viejo travel brings you to this laid back beach town moving to it's own reggae beat.
With it's "tranquilo" vibe, friendly people and lush tropical surroundings people easily fall in love with this place. Puerto Viejo hosts a variety of excellent restaurants and fun nightlife with live music and people from all over the world.
Staying at Tierra de Sueños
you are able to enjoy Costa Rican ecotourism at its best, be removed from the action and noise yet you can easily get into Puerto Viejo with a quick bike ride or taxis that run all day and night.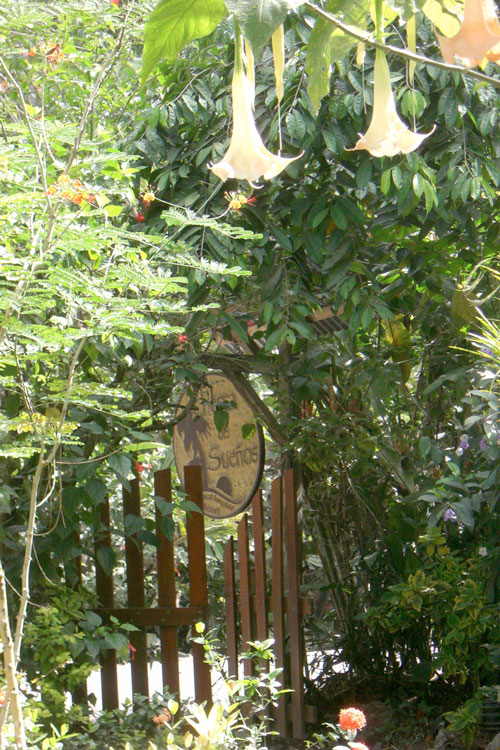 At Tierra de Sueños you can enjoy a relaxing and peaceful ecotourism vacation on the secluded beaches of Playa Chiquita and Punta Uva.
And for those of us who enjoy a more active holiday, this area has it all: hiking, kayaking, discovering exotic flora and fauna, snorkeling, diving, surfing, biking, waterfall tours, and more! You can even take a day trip to Panama!
Relax in a hammock while reading a book from our library…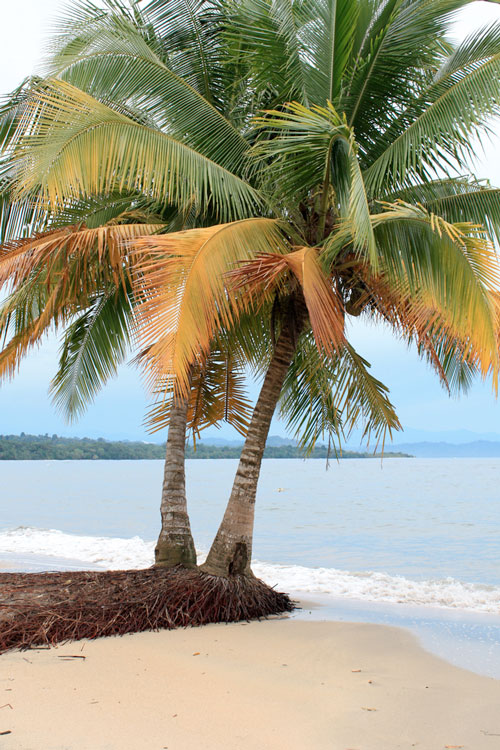 Enjoy all that Costa Rica has to offer by taking advantage of the tours in the area…
Discover the wild life in these natural surroundings…
Hummingbirds, lizards, spiders, butterflies, sloths and toucans already share this jungle property, now we welcome you to make yourselves at home as well!
See our location on the Puerto Viejo Satellite map