Tierra de Suenos Lodge Activities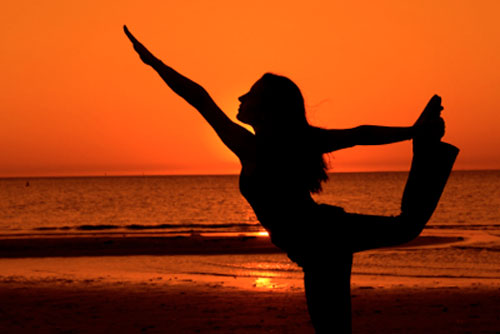 Massage & Spa
Enjoy a relaxing and therapuetic massage with one of our certfied massage and herbal remedy therapists.  Offering Thai massage, deep tissue, aromatherapy, cranial sacral therapy, and reiki treatments. Our therapy room awaits to pamper you and yours.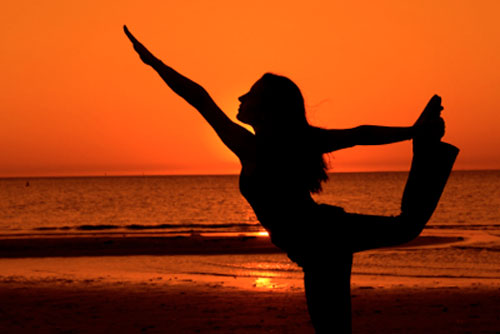 Daily Yoga Lessons & Retreats
Join Us at Tierra de YOGA for daily yoga classes in a variety of disciplines -Hatha, Vinyasa, All Natural Hot Yoga, Areil Yoga, Asthanga and so much more.  Visit us at www.tierradeyoga.com for schedules and prices or just drop in and see our amazing outdoor pavillion, in the heart of the jungle.
Tierra de YOGA is also well known for its Retreats of all kinds.  contact us for more information on joining or hosting a retreat. info@tierrdeyoga.com
Surf Lessons
Try out your surfing skills with some of the best local surfers in the area. They will teach you the basics of paddling out, waiting for the right wave and enjoying your first ride.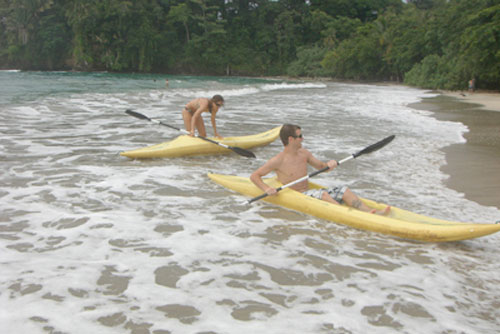 Kayak Rentals
Paddle out to discover the hidden rainforest creeks, tropical lagoons and mighty rivers all nestled away in the Manzanillo Refuge.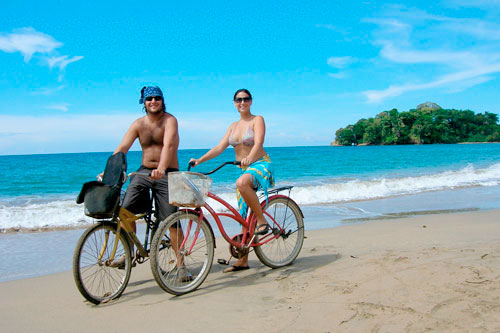 Bike Rentals
Almost everybody gets around on bikes here in Playa Chiquita, so we make it easy for you by providing great beach cruisers at $8.00/day with rentals within minutes away.